Note:

If you read my blog, it's exactly the same post, so don't waste time reading it for a second time, unless it was sooo good haha. :)
Happy Good Friday everyone! :)
Today marks the day that Jesus died for all of us, many many years ago. It also marks the start of a week-long holiday! Hahah.
Anyway! Today after church service (where they gave free hot-cross buns, woohoo! I was so happy hehe), we headed off for the famous fish and chips in Port Melbourne. I was pretty excited, considering I've heard so much about it. Supposedly there's a tradition about fish & chips and Easter, but no idea what that's about.
*shrugs*
So off we went!
The place.
We shared a set for 4 people between 5 of us (Pammie, Jilly, Bianca, Venxhin and I), and we ended up not being able to finish it anyway. Haha.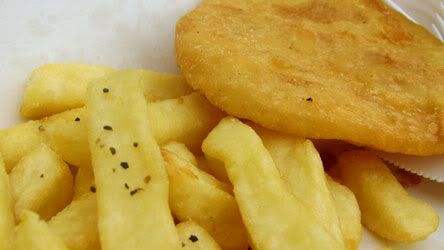 Chips and potato cake.
Didn't manage to take pics of the fish, prawns and calamari
cause I forgot in my hunger. Haha.

Sat by the sea because there weren't enough seats at the shop.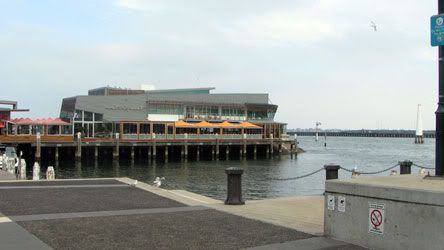 The view.
Started throwing chips to the seagulls.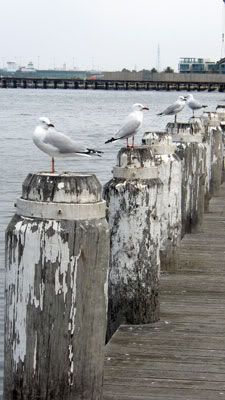 The, uh, seagulls.
Not pelicans. Hahaha.

*winks to Kitmun*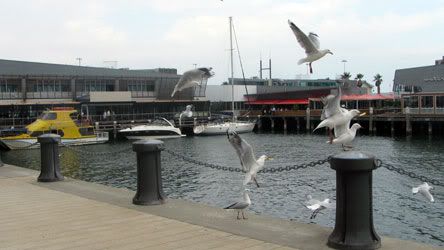 Can you see the chips in two of the seagulls' beaks?
Then began to feed them in the strangest ways.
On his head, my friends, are chips on a tissue.
And finally, you guessed it, posed and took pictures like there was no tomorrow :)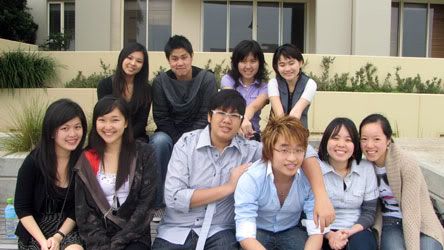 Ah, I take such pretty pics. :p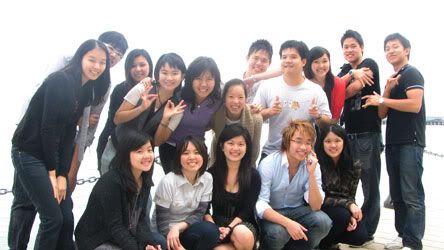 Group pic.
Ok I know this one is pretty off, but I didn't know the back would be so bright.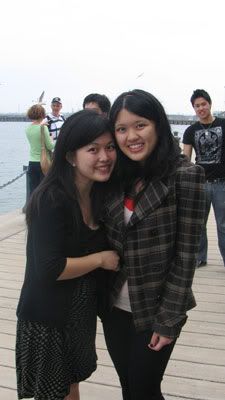 Pammie and Jilly!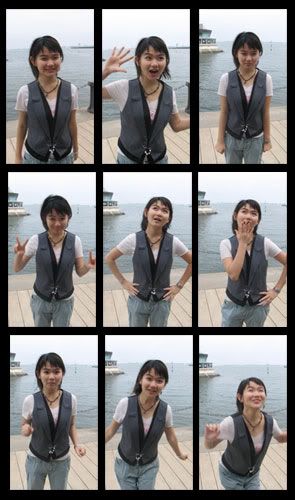 Stasha with her awesome posing skills! Hahah.
Was trying out the continuous shots and she totally killed it. Haha :p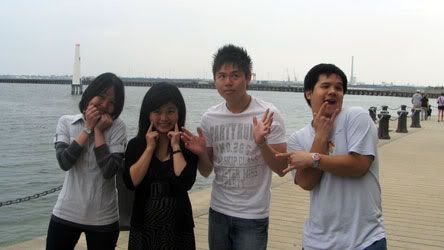 Us: "ACT CUTE!"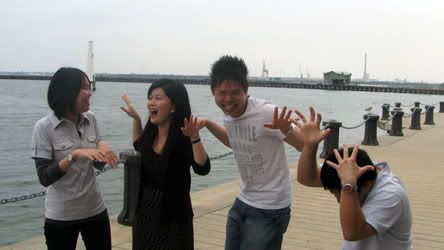 Us: "Seagulls!"
From the looks of it, the first thing in Cheng Joon's (right) head
was the fear of seagulls pooping.
More continuous shots. Only, this time, watch the two guys at the back. The 3 girls in front are just to attract attention. Hahah. :p


Then Eric wanted to learn how girls sit cross-legged.

Learning from the sifu, Su Li.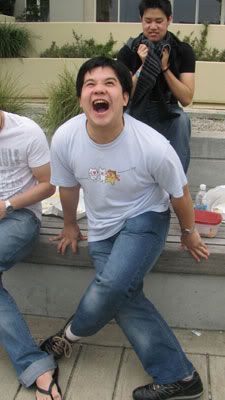 He doesn't seem to be doing very well.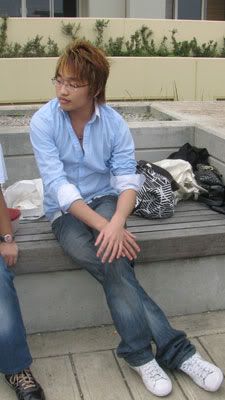 Nick, the pro.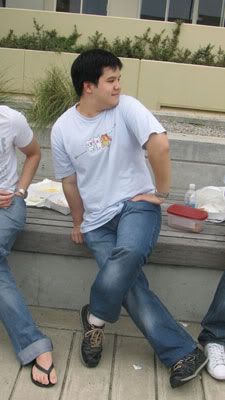 Finally masters the art. Haha.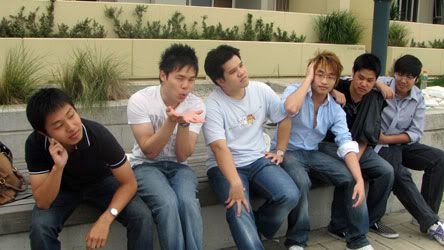 "Emo boyband group" pic.
Apparently the way Eric emo-s is to blow kisses. Hahaha.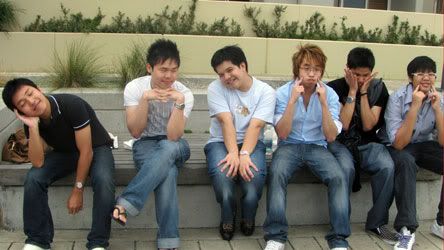 The gay/act cute pic.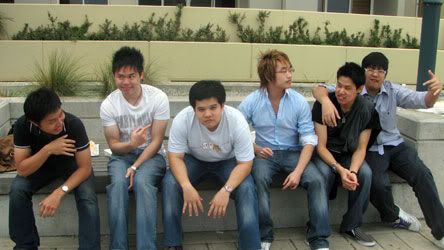 To salvage their ego, they did a macho pose.
Girl pic!
Pouting pic!
With a... um... nvm. Hahah.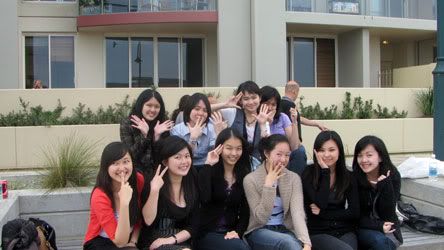 1 to 10 rule!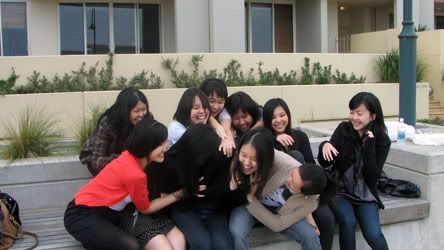 Nick: "ATTACK HOT CHIC!"
Eric doing his levitation act.
Later Stasha, Kitmun, Mavarick, Nick, Cheng Joon and I walked around a little while the rest went back first. Then we sat around and talked and the girls (except me) dog-watched. At one point, two cute dogs pass by, and Mavarick goes, "The first one looks like Nastasha, and the second one looks like Kitmun."

Later, as I watch the dogs go on their way, suddenly I go, "Oh. Nastasha just pee-ed."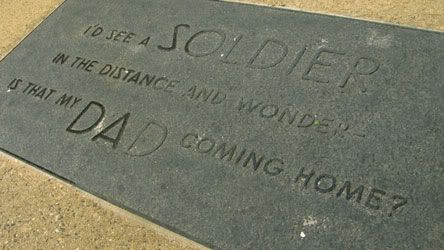 A random sign on the floor.
Easter in 2 days! :)